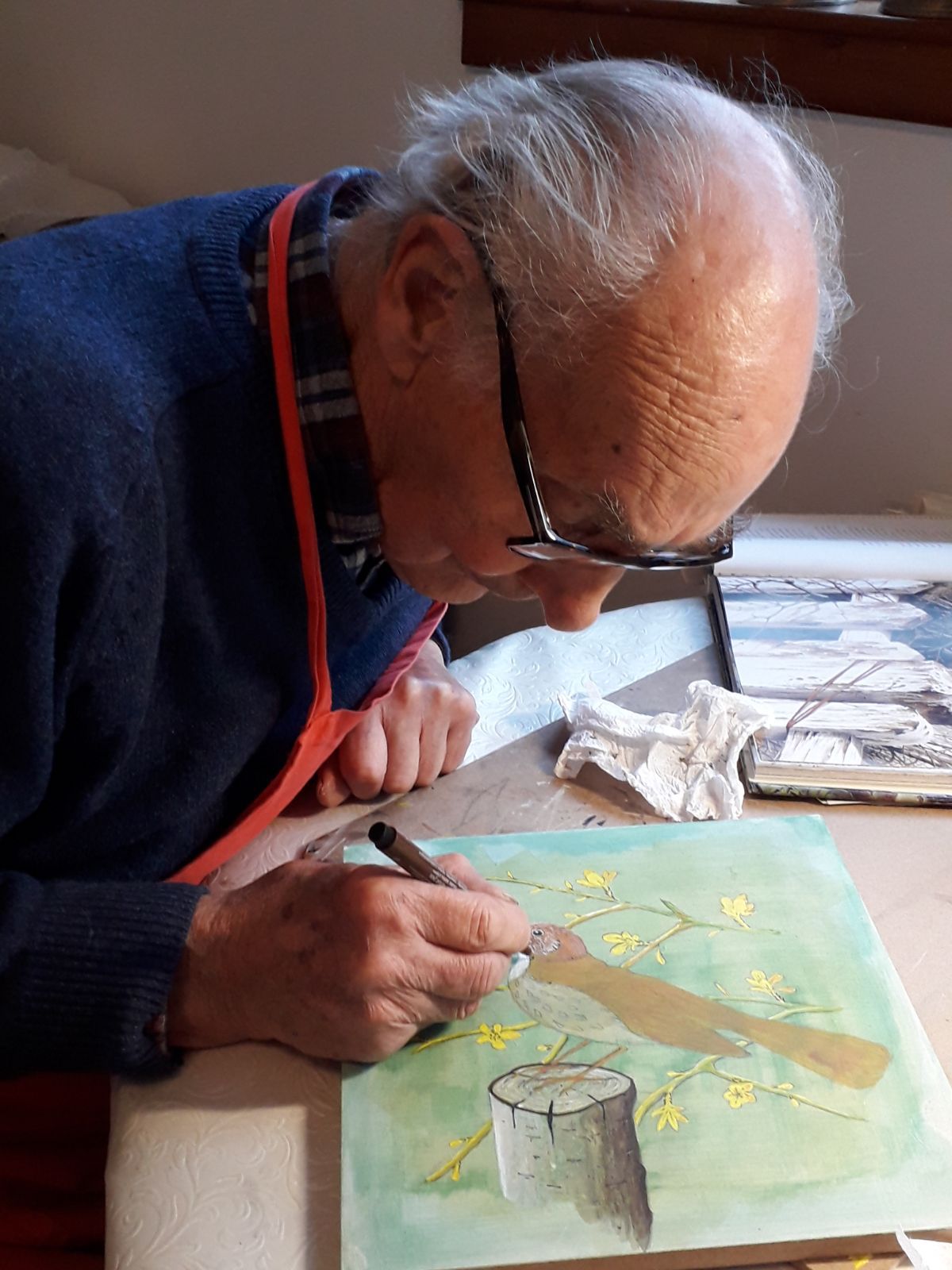 Ron works in a variety of styles. Most of his carvings are of British birds, although he occasionally carves animals. He uses several techniques including pyrography, painting and waxed or oiled finishes with fine detail. Carvings are produced in a variety of sizes and some composite groups.
He has exhibited in London and his work can currently be viewed in the Aberfeldy Gallery and the Glamis Gallery
In addition he participates in Perthshire Open Studios each year and the annual Fusation exhibition at the Barn Gallery at the Bield at Blackruthven.
Ron was born in Scotland and his love of wildlife began at an early age. After working as a draughtsman in the Clyde shipyards, followed by a spell in Canada, Ron moved to Cumbria. Here the Lake District fells stole his heart and a desire to work with nature grew. A self-taught artist, he began carving wildlife professionally. His work has been presented to HM the Queen and he has been awarded gold, silver and bronze prizes in competitions organised by the national British Decoy Wildlife Carvers Association. In the 1970s Ron was elected a member of the prestigious Lake Artists Society and, until moving to Scotland, he exhibited each year at their Summer Exhibition in Grasmere. His work is highly regarded and sells all over the world.